Adjustable Bed Replacement Parts - Online Store
We are a family-owned mattress company in Salt Lake City, Utah and have partnered with Serta, Reverie, Leggett and Platt, and many other large companies making adjustable bases for over 30 years. Because of this we have developed an expertise at locating correct replacement remote controls and headboard brackets at great pricing on and can often ship the same day. You can call us Monday thru Friday from 10AM- 7PM or Saturday 10-6 Mountain Time and speak to a Utah based American sales agent without getting put on hold or transferred to another department!
Have a tricky question? The best is to email us at orders@saltlakemattress.com for super quick answers from our remote experts.

We include clear and easy directions for pairing and installation and even offer a 30 day guarantee to make sure your product works the way you intended.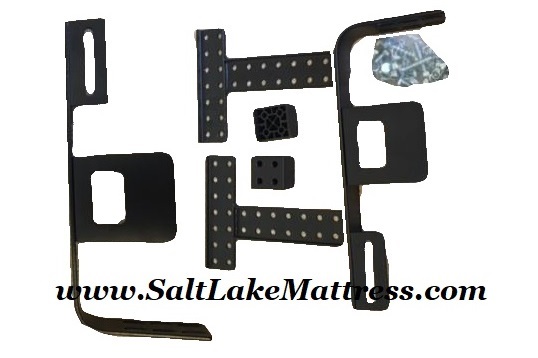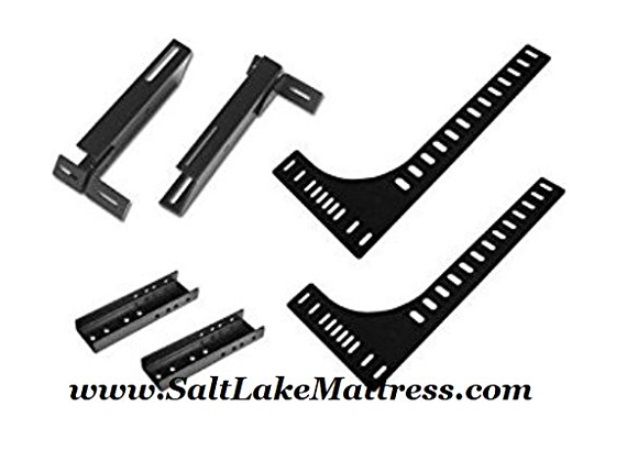 Motion Essentials I or III Headboard Brackets (Left)
$79 plus $30 6-10 Day Ground Shipping (or free SLC Pickup) ($35 for 3-4 Day Priority)

Motion Essentials II Headboard Brackets (Right)
$79 plus $30 6-10 Day Ground Shipping (or free SLC Pickup) ($35 for 3-4 Day Priority)

Motion Perfect II or III or Motion Plus Headboard Brackets - Eta 2 Weeks (Specify if you have a syncronized king as the model is different) $69 plus $20 6-10 Day Ground Shipping
(or free SLC Pickup) ($35 for 3-4 Day Priority)
Motion Custom II or III Headboard Brackets - Eta 2 Weeks (Specify if you have a syncronized king as the model is different) $69 plus $20 6-10 Day Ground Shipping (or free SLC Pickup) ($35 for 3-4 Day Priority)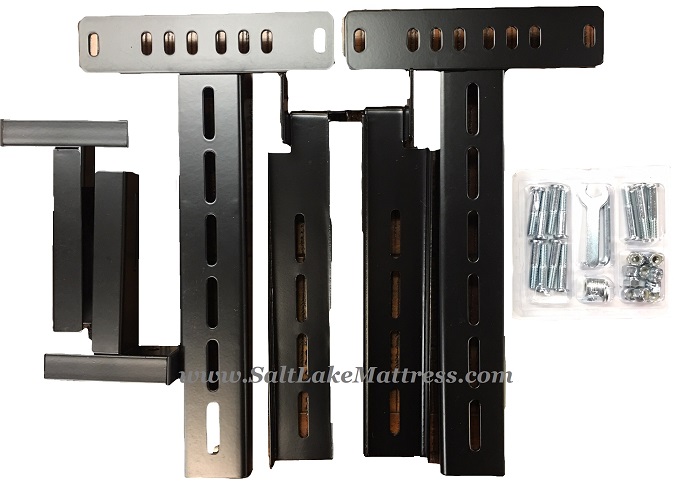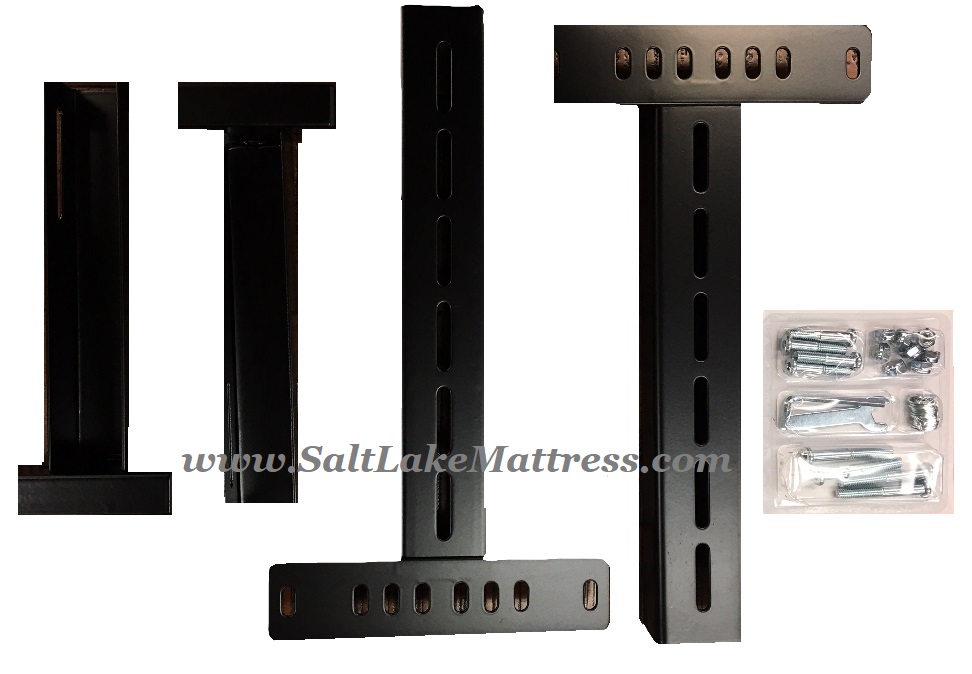 Serta Motion Select (Left) or Motion Signature (Right) Headboard Brackets - $109 plus $30 6-10 Day Ground Shipping (or free SLC Pickup) ($35 for 3-4 Day Priority)
Leggett and Platt S-Cape and Prodigy Adjustable Bed Replacement Remotes & HB Brackets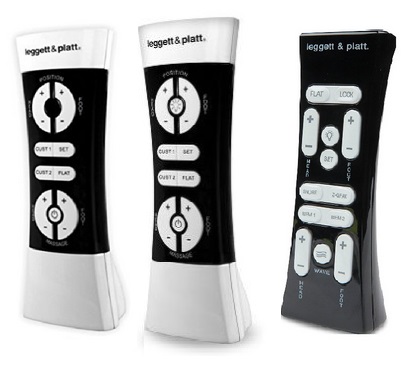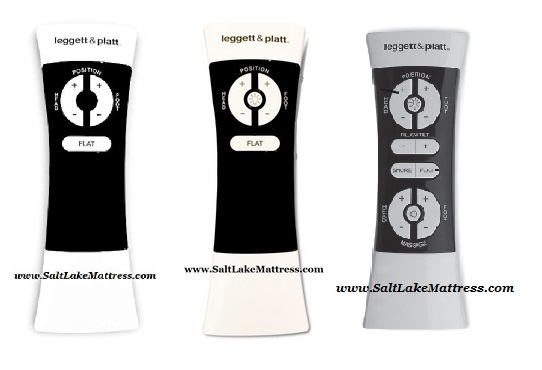 S-Cape Current Gen by Leggett and Platt Remote Controls
(Left Black/White- 1st Gen, 1st Gen 1.0+ w/Light or 500 Series, Black 2.0 Second Gen - Also works with Simplicity 3.0)
$115 plus $6 6-10 Day Ground Shipping (or free SLC Pickup - $18 for 2-3 Day Priority Mail)
(Middle w/Few Buttons) Signature Series (w/o or w/light) Remote by Leggett $105 plus $6 6-10 Day Ground Shipping (or free SLC Pickup - $18 for 2-3 Day Priority Mail)
(Right Black/White w/Pillow Tilt) Performance 700 Series Remote by Leggett $125 plus $6 6-10 Day Ground Shipping (or free SLC Pickup - $18 for 2-3 Day Priority Mail)

(These are not interchangeable models. If you do not have a corresponding model number base they will not work)

S-Cape Older Gen by Leggett and Platt Remote Controls
(Left- Lifestyles S-Cape Remote, Adjust-a-Sleep, Adjusta-Magic,

Middle-Generic S-Scape Remote, Red Wallhugger, MR2 Remote,
Right- Sleep Comfort E01 Remote)
$115 plus $6 6-10 Day Ground Shipping (or free SLC Pickup - $18 for 2-3 Day Priority Mail)

(These are not interchangeable models. Please talk to us before ordering if your remote does not exactly match these)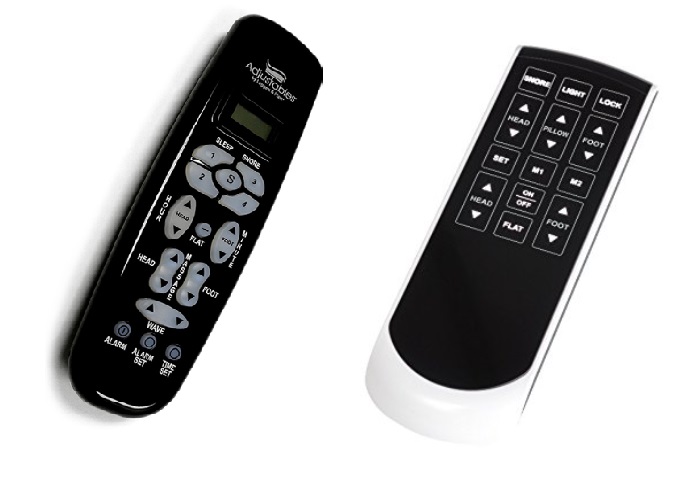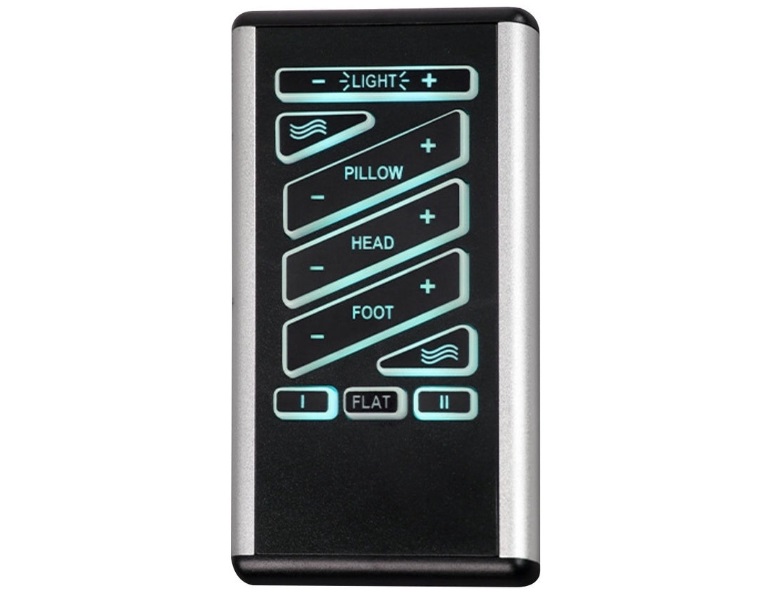 Prodigy by Leggett and Platt Remote Controls (Left- 1st Gen, Middle - 2.0 Second Gen)
$135 plus $6 6-10 Day Ground Shipping (or free SLC Pickup - $18 for 2-3 Day Priority Mail)
Premier Series by Leggett and Platt Remote Controls (Far Right)
$135 plus $6 6-10 Day Ground Shipping (or free SLC Pickup - $18 for 2-3 Day Priority Mail)
(These are not interchangeable models. If you do not have a corresponding model number base they will not work)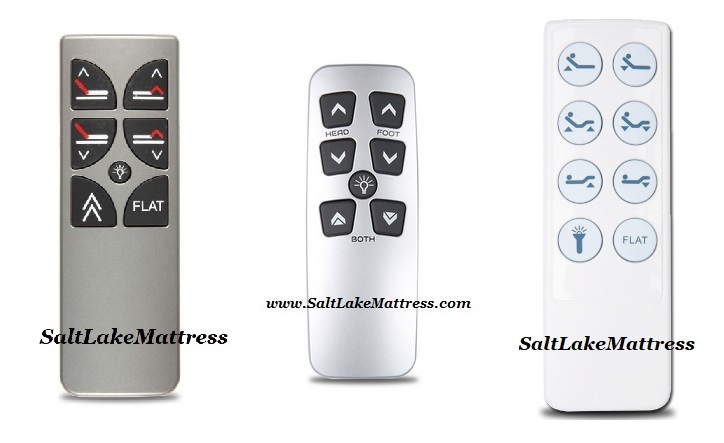 Falcon 2.0+ or Sunrise (Light Feature N/A) (Left), 100 Series II by Leggett and Platt (Middle), and Raven (Right) Remotes

$75 plus $6 6-10 Day Ground Shipping (or free SLC Pickup - $18 for 2-3 Day Priority Mail)
(These are not interchangeable models. If you do not have a corresponding model number base they will not work)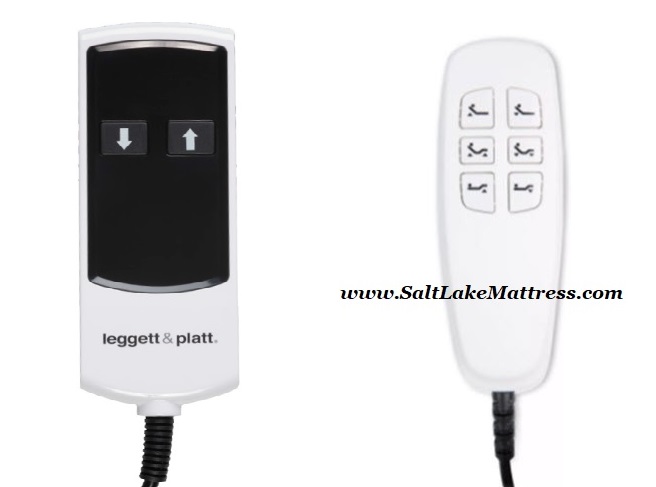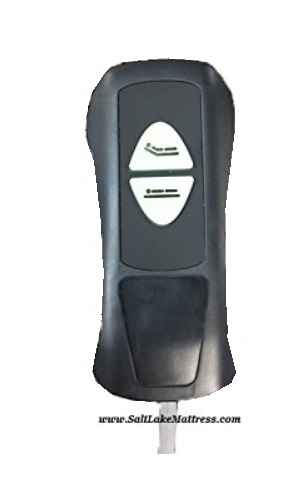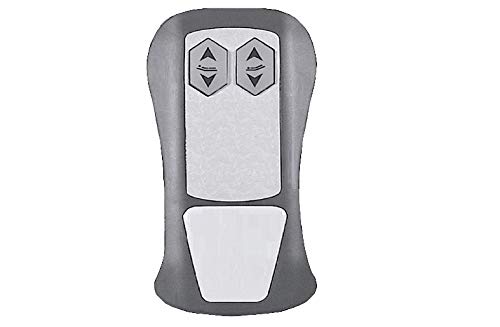 Wired Leggett and Platt Remote Controls (Left- Bas-X 2.0, Middle - Promotion 2.0, Right - Titanium Interflex Bronze and Silver Series) $75 plus $6 6-10 Day Ground Shipping (or free SLC Pickup - $18 for 2-3 Day Priority Mail)
(These are not interchangeable models. If you do not have a corresponding model number base they will not work)
Call or email to order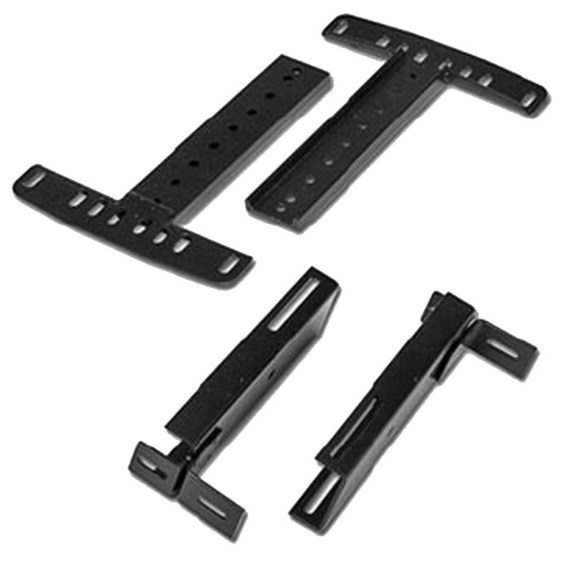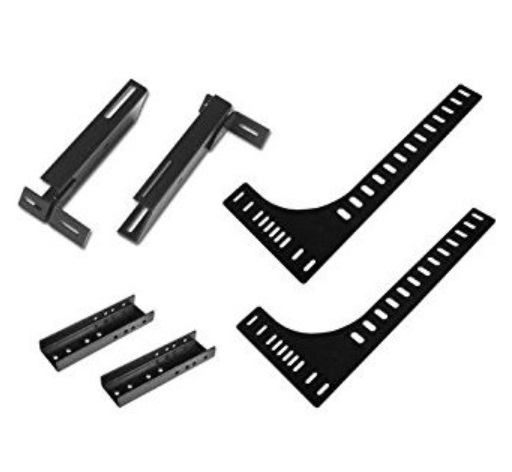 Leggett and Platt 2013 Headboard Brackets (Left - Queen size has braces)
$79 plus $30 6-10 Day Ground Shipping (or free SLC Pickup) ($35 for 3-4 Day Priority)
Leggett and Platt 2015-2018 Headboard Brackets (Right)
$79 plus $30 6-10 Day Ground Shipping (or free SLC Pickup) ($35 for 3-4 Day Priority)
Reverie Adjustable Bed Replacement Remotes and Headboard Brackets

Reverie 3E Head Only, 3E Wired, 3E Wireless, 3E Mesh, and 3E Tech (Left to Right) Remotes

$135 plus $6 6-10 Day Ground Shipping (or free SLC Pickup - $18 for 2-3 Day Priority Mail)

Reverie 4M, 4M Low Profile, Signature 5D, 5i, 5HT, 7S (Far Left), Silver Signature, 8Q (Middle),
TES Wired, Ergo Advanced (Far Right)
$165
Plus $6 6-10 Day Ground Shipping (or free SLC Pickup - $18 for 2-3 Day Priority Mail)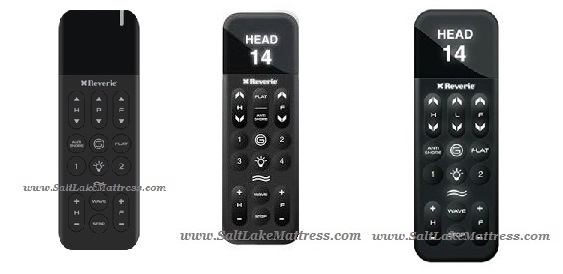 Reverie 7HT (Left), 7T or 8T (Middle), and 9T (Right) Remotes

$175 plus $6 6-10 Day Ground Shipping (or free SLC Pickup - $18 for 2-3 Day Priority Mail)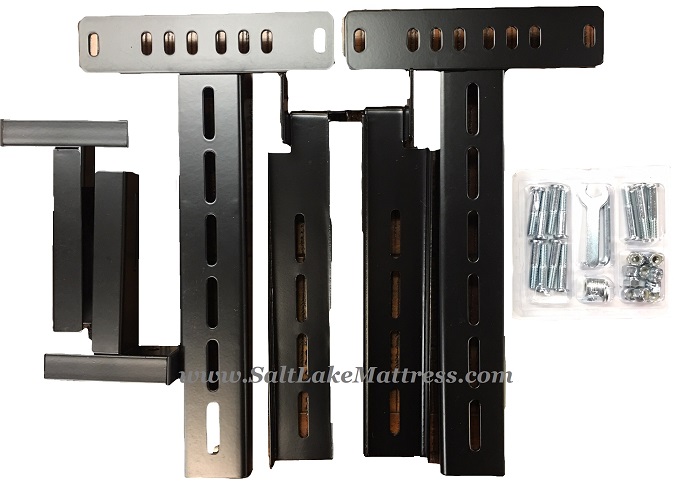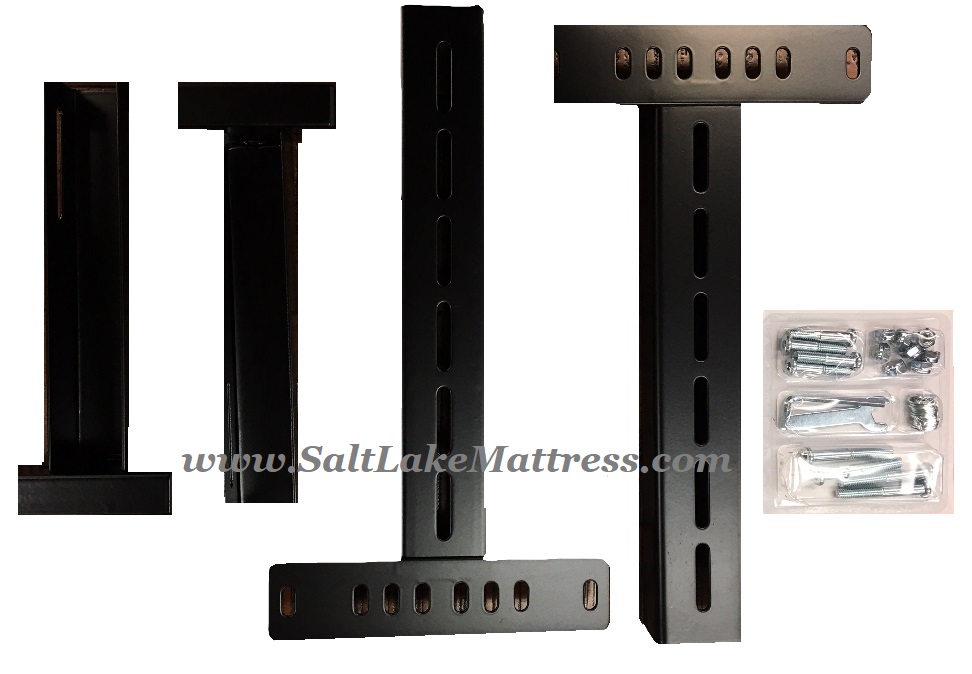 Reverie 3E Series, 4M, 5i (Left) or Signature, 5D, 7HT, 7S, 8Q (Right) Headboard Brackets - $109 plus $30 6-10 Day Ground Shipping (or free SLC Pickup) ($35 for 3-4 Day Priority)