We are proud to feature 15 adjustable bases on our floor from seven of the top companies throughout the USA. We feature several value priced, intermediate, and premium luxury models and stock almost all in our local warehouses for immediate delivery. We even have a few bed frame and mattresses that ship for free directly to your doorstep anywhere in the country. Click below to see all of our current adjustable bed frames on display.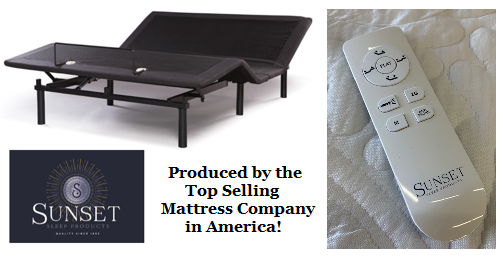 Twin XL $599 Fl/Qn $699

1 Pc Kg $999 King $1199
Twin XL $699 Full $749 Qn $749 1 Pc Kg $1149

New for 2021- Introducing the Reverie R650 Dual Tilting Adjustable Frame - The First Ever of its Kind!
Designed for side sleepers that need their head inclined but don't want to sleep "pinched" like on normal frames, those watching TV in their beds that want to experience "true lounge positions", and also found to benefit many medical conditions due to infinite positions!