We are still open for business during the Covid-19 outbreak
but will have modified hours (
Now Mon-Sat 10AM - 6PM, but closing for Thanksgiving this week Thurs. and Fri. - Closed Sunday
). We keep the number of customers below eight at all times, offer sanitized pillow cases for safety, and maintain social distancing throughout the shopping experience. Come on down and thank you for continuing to support a family owned business!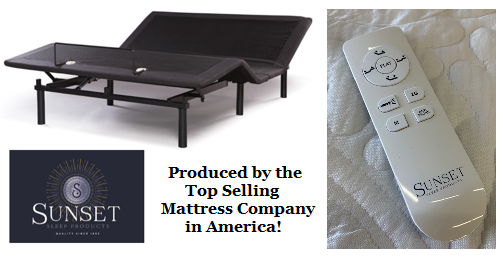 Twin XL $479 Qn $529

1 Pc Kg $799 King $959
Twin XL $799 Full $849 Qn $849 1 Pc Kg $1249

New for 2020- Introducing the Reverie R650 Dual Tilting Adjustable Frame - The First Ever of its Kind!
Designed for side sleepers that need their head inclined but don't want to sleep "pinched" like on normal frames, those watching TV in their beds that want to experience "true lounge positions", and also found to benefit many medical conditions due to infinite positions!