Serta I-Comfort and I-Series Motion Custom II Adjustable Bed Frame
Rated for up to 850lbs - 2-5-20 Year Warranty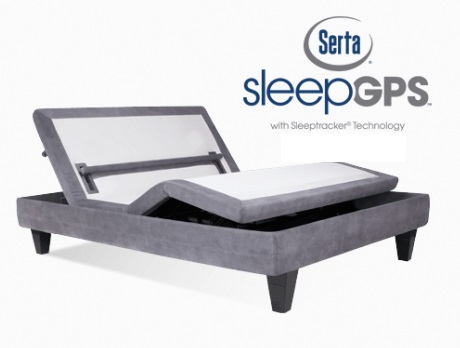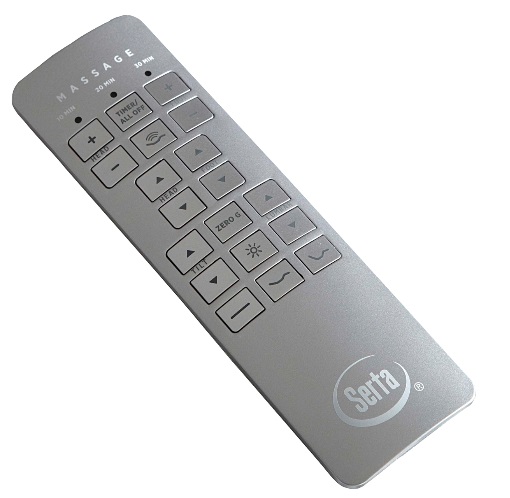 Take comfort to the next level with the Serta Motion Custom adjustable bed base. With a Patented Lumbar Support System you can easily change the firmness directly under your shoulder and lower back region to best fit your body contour. The Motion Custom III also features SleepGPS, a health app designed to monitor your sleep cycles and heart rate to help you get better rest. A head-lift pillow tilt feature allows extra support and helps you to watch television or read comfortably. Or enjoy a massage from the comfort of your own bed with the synced and timed massage feature, including 6 different levels with a head and foot section. A wireless motion-sensitive backlit remote that illuminates when picked up allows you to control settings without moving a muscle. Adjustable 3-in-1 feet heights also help to add to the stylish platform frame design. In addition, this model features one of the strongest weight ratings in the market which caps at a whopping 850 lbs. Finally, Serta is the first to introduce a synchronized "Divided King" option for almost half the price of the traditional split King base. If you and your partner usually use the adjustable positions at the same angle together or would normally synchronize your remotes, this base combines both halves to work together like a Queen frame to save you money! Get more from your sleep and experience the difference of a customizable bedroom experience at a better price with an adjustable foundation from the Serta Motion Custom.
Unique Features:

Get the support you need with two extra lumbar and pillow tilt zones unique to the industry!
Track your sleep pattern with Sleep Tracker by SleepGPS. Each bed (and two in Kings) features a processor with sensors that can feel your heart rate and movements to determine how well you sleep at night and can wake you up at the optimal time within a window you set.
6 Massage Levels including head and foot section with sync and timer features
Adjustable Lumbar Support provides up to 4 extra inches of lower back support
Wireless Motion-Sensitive Backlit Remote that illuminates when picked up
4 Pre-Set factory position including lounge, flat, TV/PC and Zero G
Magnetic Remote for easy placement right on the side of each base if desired
USB Power Ports and Audio Jacks on both sides of the bases for easy device charging
Under Bed LED Lighting to prevent stubbed toes or banged shins
Wall Saver Design keeps you close to nightstands and pillows on the bed even when upright

Twin XL 38" x 80" $2200 - Discontinued - Check Stock
Queen 60" x 80" $2300 - Discontinued - Check Stock
King (2 TwXLs) 76" x 80" $2400 -Display Model Closeout!
Cal King (2 Split Units) 72" x 84" $4400
- Discontinued - Check Stock
Also avail. in the Motion Perfect Frame (No SleepGPS or Lumbar) for $1400 TwXL, $1500 Q, $2100 Sync. Kg, or $2800 Split King