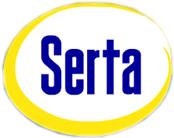 Serta I-Comfort and I-Series Motion Perfect IV Adjustable Bed Frame
Rated for up to 850lbs - 1-2-20 Year Warranty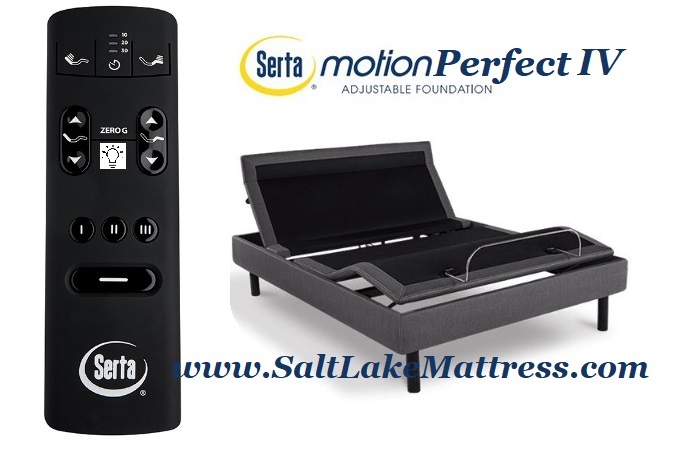 Serta Motion Perfect IV Head/Foot Unit w/Full Body Massage/Wall Snuggler w/Massage Timer/Patented Velcro Tight Fit Retainer System (Bar Free)/Underbed Lighting/USB Outlets/Wireless Easy Sync Remote w/Magnetic Storage/3 Preset Positions/Ultra Quiet Silent Motor
Serta's best-selling adjustable base is now upgraded with whisper-quiet massage settings and USB ports for convenient device charging while you are in bed. A wireless remote lets you adjust the head and/or foot of the mattress so you can find your perfect position, while our pre-set button quickly and conveniently returns the mattress to flat.
This upgraded version of the popular Motion Perfect® model packs in all the bells and whistles for even more ways to customize your comfort. A wireless remote lets you adjust the head and/or foot of the mattress, program up to two of your favorite positions or use the Zero Gravity pre-set position for a weightless, zen-like experience. Plus, Serta's new EasySeat technology adjusts the shape of your mattress with very movement of the base, so your body rests even more naturally as you move from one position to the next. Also, press the under bed light button to illuminate the bottom of your frame if you need to get up in the middle of the night!
Once you've found the perfect position, you can indulge in our whisper-quiet massage settings while conveniently charging your devices with built-in USB ports. Additionally, the 3-in-1 adjustable legs ensure this base will be the perfect height for your existing furniture.
For $100 more ea. you can purchase a wifi adapter which will allow you pair your bed to smart phones (two people can pair at the same time!) and even to your smart speaker Alexa or Google. This also allows for Zero-G, Lounge, and TV Preset Positions through the Ergomotion Power Command App or the smart speakers. Use voice commands such as "Alexa, turn on massage", "Hey Google, Position 1", etc for hands-free controls!

TwXL $1299, Full $1499, Qn $1499
Synchronized Divided Kg $2049 Split Kg/CK $2599
850 Lb Rated Weight Capacity