Sierra Sleep M9X9 Power Head and Foot
Adjustable Bed Frame- Rated for 650 Lbs
3 Year Bumper to Bumper Warranty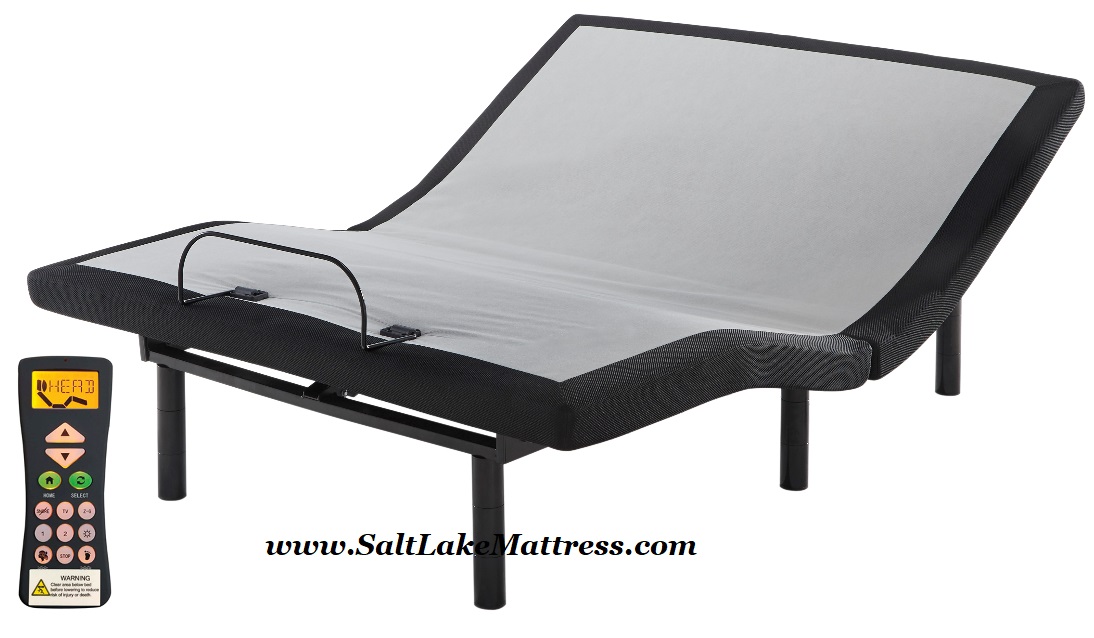 Bradley's Sleep Center Promotional Pricing
Twin XL $1099
38 x 80

Queen $1299
60 x 80
King/CK Synchronized $1549
76 x 80 (72 x 84 CK)
Split King (2 TwXLs) $2199 76 x 80
Split CK and Full NA

The Sierra Sleep M9X9 Adjustable Bed Frame features a powerful motor rated to 650lbs of pressure and allows the Head, Neck Pillow area, and Foot to adjust to preference in addition to a wireless remote feature normally reserved for models over $2000. Its comes with adjustable for standard boxspring height, but also is designed for "low profile" use by lowering the legs to one of three settings or "platform style" if you are using it with an existing metal frame or on a platform slatted or solid foundation. The M9X9 has a clean round leg design an updated low profile look as well as two USB ports for convenience. It also has an auto light feature that can sense motion and light up the floor under your frame.
This frame carries a 3 Year Bumper-to-Bumper warranty but for an additional $120 we can increase the length of that timeframe to 10 years for $120 ($150 King) through Safeware (must be purchased before delivery).
Optional Headboard Brackets Available for
$119 per set.